https://twindovesgolf.vn/pictures/club/club-house-2_large.jpg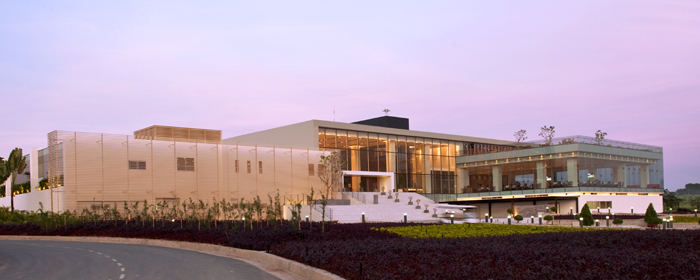 https://twindovesgolf.vn/pictures/club/l1k.jpg
Situated at the heart of the 165 hectare site and embraced by rolling hills and landscapes, our Club House will offer panoramic view of golf course.

In the Club House, we have 1 big restaurant with 4 meeting and function rooms together with roof garden located on the top floor; Pro-shop with so many types of golf accessories, and apparel; female and male locker zone with full size lockers and luxury facilities inside.
The stylish Club House of modern comforts and a second to none attitude will set Twin Doves Golf Club apart from any golf club in Viet Nam and make it the most sought-after golf destination.

The Club House has been operated since December, 2011 and won the title of " Vietnam's Best Club House Golf Course 2012-2013" voted by Judging Panel, Golf specialist and Vietnam Golf Magazine's readers.